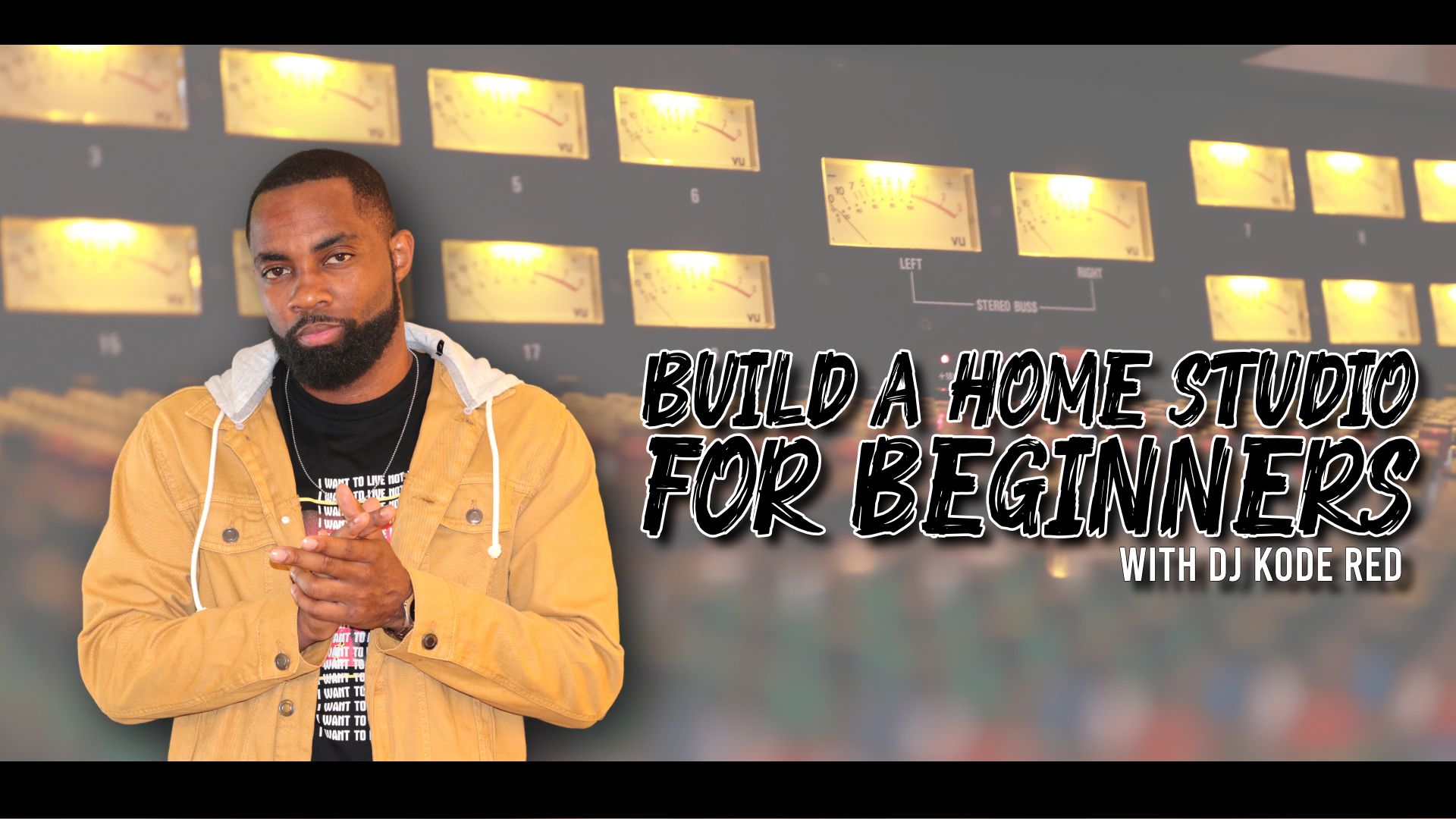 So you want to build your own home studio?

Have you been looking online for hours but don't know where to begin?

Are you overwhelmed with reading reviews on which are the best products to buy when getting started?

Well look no further, in this article I will share some knowledge with you on how you can start your own home studio from scratch.

Before you read this article, as a disclaimer the knowledge I am passing on is from my personal experiences, although there are a lot of alternatives out there that may be more cost effective, the products in this article are items I have used or are currently using.
 
1. Custom Built Computer

Although this may be a simple answer, a ton of people don't realize you actually need a sturdy computer to handle the production software you are about to install on your computer. Even if you do have a laptop right now, you have to consider if you have all the specs needed to run a program like FL Studios, Native Instruments Maschine, Studio One, Pro Tools, etc.

Here are some questions I want you to ask yourself, is my computer a work horse for music production? Do I have enough speed and memory to run these music programs effectively? If the answer is "NO," or you can't answer these questions, then my first step would be to get a computer that will be a work horse for production.

To do this, decide on weather or not you want to have a mobile studio (which requires a laptop) or an at home studio (which you may want to consider a desktop). Then go to your local computer shop, it's a place in Michigan called Micro Center, where you can talk to some computer techs and they will help you build your own custom computer. Tell them what it is you want to do and they should be able to help you build it.

If you don't live in Michigan, don't worry, my next suggestion would be to talk to the guys at the Best Buy Geek Squad section and ask them to point you to the best place you can go to build your own custom computer for cheap. They may be of some service.

The bottom line is you are going to need a custom computer to have a favorable outcome in making media productions

2. Interface

The next item you need is an audio interface. What the audio interface does is it talks to your computer so you can get the best sound output.

What I use currently is an Apollo Twin audio interface and I only have one word for it "OUTSTANDING." However, what I understand is that as a beginner you can't just run out and buy a $1200 device, so my next suggestion would be to buy a Scarlett 2i2.

This device will get the job done. Is it the cheapest, no. but it is the audio interface I have experience with, I know it works and I trust the sound quality.

By all means get whatever audio interface you want and can afford because the main idea I want you to understand is you need an audio interface to hook up to your computer. The sound card alone will not work.

3. Microphone

This right here is so tricky it's not even funny. I would debate it doesn't matter what mic you get because it's about how you use the mic and the engineering, however, what I do know is a good mic makes a big difference.

With that being said the first mic I used in my studio was a  Rode NT1 Condenser Microphone Package, it has a real crisp sound and it came with a pop filter. I used it for years and I would recommend anyone buy it as there first mic.

I currently use a Aston Spirit Microphone and I love the sounds I am getting out that.

Take a Listen: In the video below you can hear what the Aston Spirit Mic sounds like

 

You will also need a microphone stand, pop filter and cables as well but I'll address those later. 

4. Audio Engineering/Beat making Software

Having the right software is key but it's like picking between T-mobile or Sprint,  they both get the job done but which one do you use.

My suggestion is to pick one and learn everything you can about it. I currently use Studio One , as my engineering software. It's clean and very user friendly. Don't get me wrong this program does have a learning curve, so be mindful, any program you use, you will have to learn how to operate it properly.

For my beat making software I use Maschine Mikro, I have used it since day one and I stand by the product.
Click The Video Below: Watch Dj Kode Red us Native Instrument and Studio One to make a beat


 
To get the most out of the product you may want to buy a Komplete Bundle, but get what you can afford. Fl Studio's, Logic, Pro Tools, Albeton, just to name a few, will work just as good, the key thing here is to get you a engineering software and to get some sounds to play with.

5. Head Phones

I would suggest you get a good pair of studio mixing head phones, here's why. If you live in an apartment like I do, you won't be able to play your music as loud like you would if you had a professional studio, so what's the alternative.

I find myself being up at all times of the night trying to finish a record, but because I have working neighbors, I find I can't play my music loud at all, so I have to mix with my headphones.

I have a pair of Sennheiser HD6 Mix Headphones,  I have mixed several records on and I trust the sound quality of these headphones. It's up to you to pick a pair of headphones you trust, then mix with the headphone when you can't use studio monitors.

6. Plugins

I love plugins by the way, and they're necessary to get the best sound quality at the bed room producer level.

I started off with the stock plugins, which I suggest every one uses just to learn the basics, but then to step my production up I moved onto Waves Plugins, they were instrumental in making sure that I could obtain professional sound. They have tons of tutorials to help you learn how to use the products.

However, I suggest you read the manuals to gain some practical knowledge of the plugins.

I have since graduated to Universal Audio Plugins, and you can't even use these plugins unless you have the Universal Audio Interface. Be mindful that there are a lot of plugins you can find on the internet for free but there is no guarantee you will find a tutorial for the product or you will get the sound you are looking for. 

7. Accessories

They're certain items you need to pick up to make sure all these things work together. These items are Microphone Stands, Microphone Cables, and a Midi Keyboard, these are your final pieces you need to complete your home studio. I didn't go to much into this part because any choice you pick you will be fine. 

In conclusion

My best advice is to get out there, pick up some studio equipment and have fun.

You will have some ups and downs, but as long as you keep up with it and keep studying I promise you will get to a sound that works for you.

Check out my latest projects at Dj Kode Red Music, and if you have questions contact me and I will help where I can. Love you all, talk to you soon.