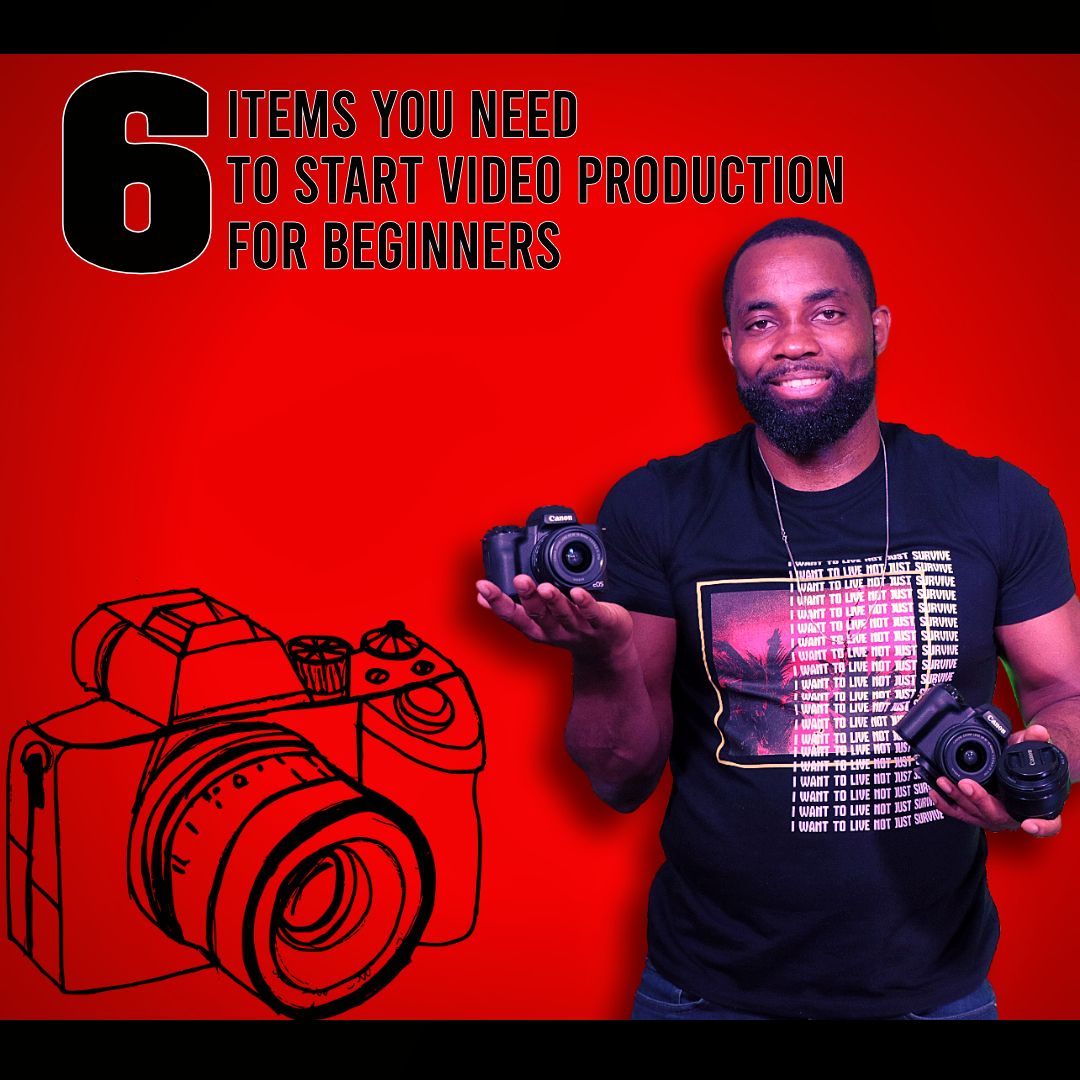 I have been asked plenty of times by a number of different people.

How can I start making videos? 

What equipment are you using?

What's the best programs to use?

This article will explain all the equipment I'm using to make my videos look professional and stand out against the competition.

As a disclaimer, I am not a video professional and this article is for beginners who want to learn  just how to get started with video production. This article will act as a reference point so that you can start making videos right away.

1. Computer

This is a no brainer, if you are going to start any kind of production you are definitely going to need a computer that can handle the wide range of data coming from your digital camera. Most people will suggest a Mac Book Pro which is kind of like the industry standard when it comes to production, but because I have no idea how to use any Apple products, I cannot testify on if you should buy a Mac Book.

I would suggest building your own computer, I am a big advocate on making sure you have the right work horse for your production and custom built computers are the way to go. See my suggestion on how to build you own custom computer for production.

Having your own custom computer will make sure your projects won't crash from lack of CPU or memory.

2. Video Editing Software

This section right here may hurt some people pockets but don't worry it's necessary for you to have if you are going to make videos. 

For the longest I have used Sony Vegas Pro, although I am a little outdated with the software I really like how user friendly it is. I would suggest any one just starting out take a look at this software if you want to just experiment with some programs. There are a ton of tutorials out there which can help you get started on completing your video productions. Check out Just Alex Halford, he has some great tutorials for you if you choose to use Sony Vegas.

Another cool video editing software I am using is called Filmora 9 and I must say I am really impressed with the features this program has to offer. It's completely different from Sony Vegas in terms of work flow but it's worth a try. They do offer a free version but you can buy the full version for $70 USD.

Check out the video I made with Filmora 9. Pay close attention to the transitions and the titles.


Filmora 9 has made it very easy to make videos look more professional with a few easy buttons.

3. Camera

This topic I don't have much experience in at all. I only know one brand and it's Cannon. Is it the best? I don't know because it's the best for what I could afford. Remember when taking any of this advice its all about what you can afford. I am currently using 3 cameras, 1- Cannon T6I Rebel and  I have 2 of the Cannon EOS M50 cameras, these cameras has helped me with all my video productions and they are priced pretty cheap with great quality for beginners. I would love to upgrade but right now these camera work for my productions.


4. Tripods/ Memory Cards

Tripods are a key component for staging and positioning your camera when filming your productions. I'm using some cheap tripods and I would suggest you use the same. Don' t get me wrong there are other expensive tripods out there but like I said before get what you can afford. Memory cards on the other hand are a different story, get something with a lot of memory for cheap. Watch the best buy ads, it's always something going on sale.


5. Lighting

This trick I didn't learn until 2 years after I started making video productions. Lights make a huge difference when it come to setting your stages. Great lighting can make or break your production. I am using these dj lights from guitar center  they are not professional film making lights however they work for my video productions. Take a look at how my productions look with the lighting and without the lighting.

Without the lighting


With Lighting



Hopefully you can see the difference

6.Microphone

Here is a little secret about my microphone and recorder that I want you to keep in mind, I have an audio engineering back ground. What this should tell you is I'm adding audio engineering processing in the post production phase which is giving me that polished sound. With that being said I use an Tascam Dr- 05X Portable Digital Recorder, and an Sony ECMCS3 Microphone to capture the audio.

In the video below is an example of how I used the lighting, the cameras, the tripods and the microphone together to record a songwriting session i did with my good friend, Prentis Jackson. Pay close attention to the sound quality, I had to place the vocals in the right position in post production in order to make the production sound better.



Conclusion

In conclusion the best way to start learning how to do video production is to have the right tools and start capturing events. Capture as much footage as you can because that will help you tell your story in post production. There will be some bad projects and some good projects but all in all the more projects you do the better you should become at it.